Are wireless smart homes in Eau Claire worth it?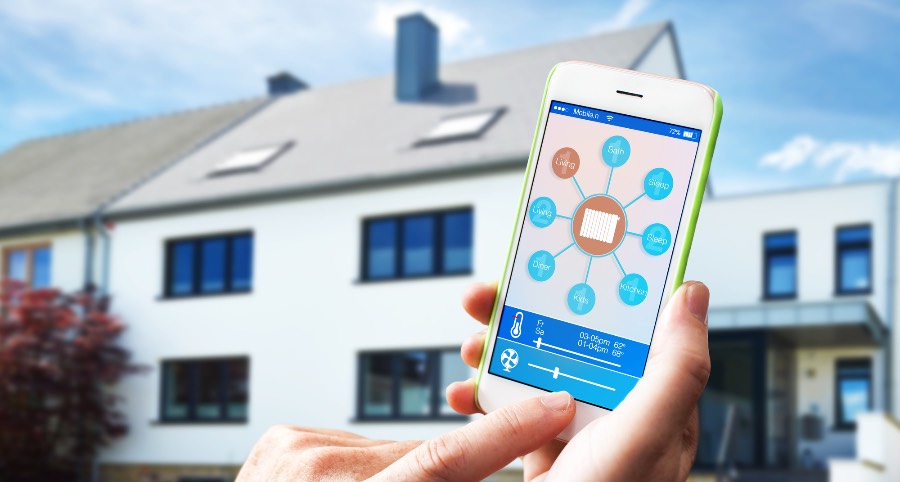 In the relatively recent past, home security systems were restricted to hard-wired components linked through a lengthy installation. Those days are gone. Wireless innovation has transformed the industry and opened up a multitude of possibilities for families.
Are you trying to determine if a wireless smart home in Eau Claire is right for your family? See what you ought to know about wireless solutions.
What to know before deciding to go wireless
The core of any wireless system is a stable link to the internet. Dependable, high-speed internet and a compatible wireless router are the primary components you'll need. If you haven't replaced your router in quite some time, think about making the change now to benefit from the most recent performance advancements.
If you reside in a location without trustworthy high-speed internet or mobile coverage, you might be better off with a wired installation. Or, if you relocate to a home that is pre-wired for home security, it could be reasonable from a financial standpoint to continue with that configuration.
No matter where you reside, network and electrical outages can take place. With this in mind, find security options with cell and battery backups to stay connected.
What are the advantages of a wireless smart home in Eau Claire?
The chief aim of any home security system is to protect your household from dangers like break-ins and fire. You can accomplish this with wired and wireless systems, but if you wish to utilize the most recent improvements, a wireless smart home is your top choice. By installing a wireless system, you can take advantage of the following:
● Remote access: Would you enjoy being able to lock your doors or watch live clips from your phone? A wireless smart home provides a measure of control and access you've never had previously. You can inspect or make changes to any incorporated components remotely, like your smart thermostat or lights.
● Instant updates: Not only can you access your system, but it may also access you. If a device is tripped, a notification will be sent immediately to your mobile device app. You'll always know when the system goes off, no matter your location.
● Adaptable and scalable: Different from wired implements, you can put wireless options practically anyplace. Interested in having a surveillance camera on your desktop or in your child's room? You got it! It's also simple to remove or add equipment from your wireless smart home.
Possible drawbacks of wireless systems
Even though wireless smart homes in Eau Claire have proven dependable and useful, there are some potential disadvantages. You might give thought to the following:
● You may have to change batteries. If you use battery-powered tools, there's always the possibility of a disruption when the battery dies. However, smart components will inform you when the battery is depleting and often last for many years without needing a new battery.
● Placement of devices. There might be limitations on how far you may place wireless components away from the primary command hub. This isn't likely to be a problem in most homes, but you ought to ask about the restrictions before installing.
● Risk of online hacking. Similar to other computer networks, the potential of hacking exists. But you can considerably lower this risk by using hard-to-guess passwords, always changing default settings, and choosing routers with integrated security.
Order your Vivint wireless smart home in Eau Claire today!
Benefit from everything a wireless smart home can do by personalizing your own with a Vivint specialist today. You'll enjoy having access to your Eau Claire security system from anywhere. Dial (715) 419-6703 to get started.
Communities Served Around Eau Claire By Smart Security Specialists Your Local Vivint Authorized Dealer