Top Community Safety Tips For Eau Claire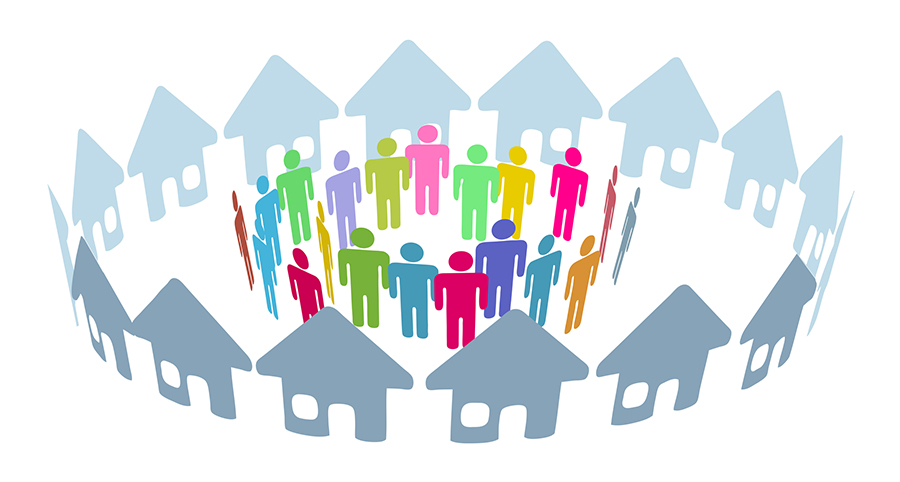 You enjoy where you live and wish to do all you can to keep your community secure. When you think about it, your local area and those in it play a critical role in your life and your children's upbringing. In all likelihood, you already do things like fasten your entrances at night, but what else should you do to encourage safety in your neighborhood? Take a second to find out by perusing our leading community safety tips for Eau Claire.
How to keep your Eau Claire neighborhood safe
There are plenty of things you can do to elevate the safety in your neighborhood, from installing an advanced home security system to just being mindful of what you share on social networks. Take a look at our list below.
1. Invest in your home's security
Investing in the protection of your home is also beneficial to your community. When you implement a complete home security system, you're not only discouraging crime at your place, but you're also helping to keep prospective intruders out of your neighborhood. Thankfully, contemporary smart homes supply more security devices than past iterations. You can have smart lighting automatically illuminate - an excellent benefit when you're not home - and even check streams from your video cameras straight from your mobile. Some outside surveillance systems and doorbell cameras even have integrated security measures to scare off invaders. Aligning your property to a 24-7 monitoring team is another vital precaution and helps ensure an immediate response if an urgent situation arises.
2. Foster relationships with your neighbors
You may be shocked by the number of residents who honestly aren't familiar with their neighbors. Forming a support system within your community is important. You'll be able to handle minor tasks for each other, like get the mail on vacations, watch animals, and even take note of unusual occurrences. Some communities may run their own social networking page. Be sure you're connected, as this is a fantastic way to keep up with what's going on in your area.
3. Maintain your property
There's real value in having pride of ownership, but taking care of your home and its surroundings has a safety component too. An untidy yard could be inviting to potential invaders, as it conveys you might be lax about your home's protection as well. In addition, wild trees and shrubs near access points can provide unintended hiding spots. Keep your yard well maintained, and consider using surveillance devices to keep an eye on your exterior. Combining your outdoor surveillance with motion-sensing lights is another excellent idea.
4. Don't share more than you should on social networks
You don't want to attract illegal behavior by sharing too much information on social networks. Never announce that you are going to be out of town, as you don't know who's going to see your post. Alternatively, keep these details private with close neighbors and loved ones who will be taking care of your property.
Do your part to keep your Eau Claire neighborhood safe with a Vivint smart home
Now that you have a couple tips on how to keep your Eau Claire neighborhood safe, it's time to take the next step. Call (715) 419-6703 today to see how you can upgrade your home's security. A knowledgeable Vivint agent is ready to help you customize a state-of-the-art smart home.
Communities Served Around Eau Claire By Smart Security Specialists Your Local Vivint Authorized Dealer